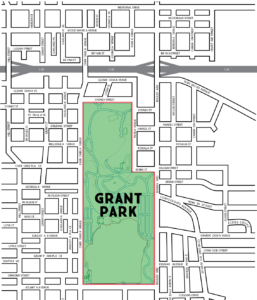 Parking in and around Grant Park will be EXTREMELY limited because of the Boulevard parking lot closure, so you're going to need to get creative! We hope you will consider using alternative methods of transportation to visit the park and attend the festival.
There will be a free shuttle service from the King Memorial Marta Station to the Festival (pick up and drop off at the Milledge Fountain) on Saturday 12pm - 9pm and Sunday 1pm-7pm.
MARTA just announced a new route through Grant Park, route 832, which is a good option for getting here. Of course, you can also walk, rideshare, carpool, ride your bike and park it for FREE at the Atlanta Bicycle Coalition's Bike Valet, ride a Relay Bike, or ride an electric scooter! Don't ride your horse because there is no place to hitch it while you enjoy the festival, and pets are not allowed. If you do choose to drive, limited parking options will include the Cherokee lot (free) and Parkside Elementary (paid).