This year we've yet again stepped up our food game and are offering quite an expansive variety of cuisine. Don't worry, we aren't getting rid of traditional festival fare like corn dogs and funnel cakes, but we are excited to offer healthier options like veggie paninis and superfood smoothies. You will be able to choose from a multitude of food vendors serving up everything from hawaiian noodles and liquid nitrogen ice cream to Cajun chicken eggrolls and French crêpes. Whatever you're craving and whatever your budget, you'll be able to find something to satisfy your hunger.
**Attention Vendors! New in 2020**
Due to the upcoming completion of the Atlanta Zoo construction, the festival footprint will return to a similar layout of previous years. We do not expect to have any impact to the number of food vendors on site. By reverting back to previous years' footprint we expect this to increase foot traffic and flow to heighten the visibility of our valued vendors.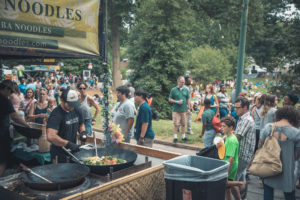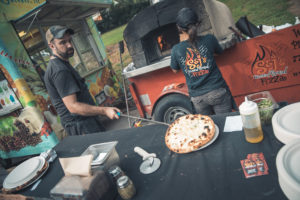 2019 Summer Shade Food Vendors
The Pickle Food Truck
Gyro Chef Mediterranean
Alkaline Junkie
Island Noodles
Just Loaf'N
Coles Backyard BBQ
Tex's Tacos
King of Pops
D & G Festival of Foods
Mix'd up Burgers
Dunwoody Cafe
Georgia Party Dogs & Quesadilla Gourmet
Repicci's Italian Ice & Gelato of Atlanta
Lisa's Creperie
The Pup Truck
Lemonade Mixology
Dogs On Wheels Hotdogs
S&J's Woodfired Pizza
Sno-Angel Delites