Each year we welcome a variety of local and regional food vendors who provide our guests with an offering of tasty snacks, meals, and sweet treats! This year is no different, even with the change in format. This unFestival, we have the benefit to shine a spotlight on a number of amazing restaurants in our community that normally wouldn't be able to join us in the park.
If you have a food truck, own a restaurant or other food-related establishment (coffee shop, grocer, etc.) and want to join our virtual market, we encourage you to apply! For a $30 listing and promotions fee, you'll get advertising on social media and the Festival website during the month of August. Options for advertising include (but are not limited to) restaurant location, menu, and a link to your website. Starting Saturday, August 1, we will feature our supporting restaurants on the weekends in August.
If you have other ideas in mind of how you could best support the festival, we're also open to discussing those. Some ideas include: a dine-out (proceeds or a percentage from a certain days' sales are donated to the GPC); special menu items with a Summer Shade theme whose proceeds are donated to the GPC; becoming a Community Partner, with more options for promotion throughout the year; etc. Contact us today to discuss how you can be involved, and help assure the Summer Shade Festival returns to Grant Park in 2021!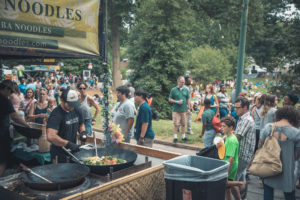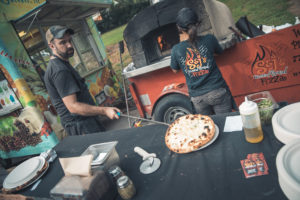 2020 Summer Shade Food Partners
Food Vendor listing and online ordering links will be posted
soon and continuously updated so keep checking back!